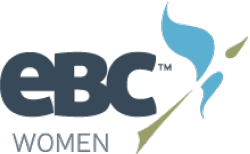 Connections for Women
Bible Studies and Fellowship
EBC Women's Ministry is a community of women who gather together to fellowship, study the Word of God, and connect in a supportive environment. We engage with God while uplifting and encouraging one another to grow in faith. We offer several Bible studies throughout the year, help plan and/or host bridal and baby showers, and hold events for the purposes of fellowship, outreach, and growth. Some of our events include a Christmas and spring gathering, game nights, and women's retreats. We desire to come alongside the women in our church and community, reaching them with the gospel and leading them into a deeper relationship with Christ.
Check back regularly on our Announcements, Events, and Calendar webpages for information about our upcoming events.
More Information
For more information, please contact Alison Johnson or Lori Bassham at womensministry@ebcdallas.org.
What's Happening for Women?