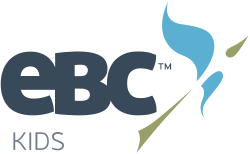 Kid Stuff
A Safe Learning Environment
Currently Some Ministries are Unavailable
Nursery
Currently unavailable. Typically nursery childcare is provided during our worship services and Sunday School hour for children ages birth through two years old.
Children's Church
Currently unavailable. However, we are working hard at providing this ministry option again. Please contact the church office at childrensministry@ebcdallas.org to learn how you can help. 
Typically each week during the Sunday morning worship services, there is a special worship service for children ages 3 through 3rd grade.
More Information
For more information, contact Peggy Ortman at childrenschurch@ebcdallas.org.
Awana Clubs
Each Wednesday night, September through May, we enjoy a time of games, stories and memorizing God's Word for ages 3 through High School. Typically nursery care is provided for infant through 2 year olds for Awana workers, however, due to health regulations, we are not providing this care at this time.