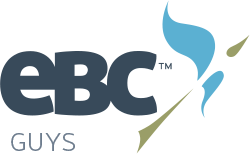 Involvement for Men
Bible Studies and Fellowship
The purpose of men's fellowship is to provide men with resources to develop godly character, equip them to influence their world for Christ, and provide ministry opportunities for them to serve in. 
Men's activities
Outreach
Our purpose is to foster godly community among men of all ages. Please contact Tim Griffiths to get involved at mensministry@ebcdallas.org.
Small Groups
Our aim is to provide opportunities for men of all ages to build and grow relationships in the body of Christ. For more information, or if you are interested in joining a group, or starting a new group, please contact Dave Whitbeck at connectgroups@ebcdallas.org.
What's Happening for Men?